#
C
R
E
A
T
E
Y
O
U
R
S
E
L
F
Do you, or someone you know, have a passion for the arts? Whether you're a budding writer, film producer, graphic designer or performer, our campaign is designed to support you in realising your potential for pursuing careers in the arts, and the importance of your creative skills.
Read below for 5 different stories of creative professionals from Cumbria and beyond. Their stories detail how they journeyed into unique careers within the arts industry through different educational pathways – some of which you might not expect! We hope their stories inspire you to take advantage of creative opportunities, and shine a light on how you might get there.
If you are an arts professional, inside or outside of Cumbria, and would like to share your journey – please get in touch with a member of the Hello Future team via email.
Derek Eland
Name:
Derek Eland
Current Role:
Artist
University (or other):
Durham University; University of Cumbria
Degree (or other equivalent course):
Politics (BA); Contemporary Fine Art (MA)
Where did you grow up?
Cumbria: Shap, Whitehaven and then Penrith.
What were your interests at school?
Mostly social sciences like history and politics. I liked the research and independent thinking. I need to get my head around things in my studies and so subjects with a long burn like politics and philosophy appealed to me most. I liked art and did it in my spare time and then did art O Level during my A Levels, again in my spare time. I'm not sure where the art came from as no one in my family was arty. I think my interest in art was intuitive at that stage but my parents and my school thought I should study 'proper' subjects like economics.
What is one thing you wish you knew prior to picking your GCSE's/A Level options?
I studied art at school more as a pastime, something I enjoyed, rather than a serious study. I wish I'd known then that art could be, and is, serious. I also wish I'd known that it was something I could focus on in later life. For many years I thought being an artist, or becoming one, was a fantasy and would remain so for ever.
What did your higher education route look like?
I was in my 40's when I went to study art, which supports the maxim that you're never too old. After studying politics at university I went into the Army and then had a career as a management consultant in the area of culture change. Throughout all my previous careers I would draw and paint, wherever I was – hotel rooms or on Army exercises – so I knew I had it in me and that it ran quite deep. My career as a management consultant came to an end when I had a burn-out, I got ME/Chronic Fatigue and was unable to continue working. I took it as a sign that I was doing the wrong kind of work, the wrong career and so went back to college and got a part time place on a two year Contemporary Fine Art course at the University of Cumbria and never looked back.
I went to art college as someone who mostly used painting and drawing, with a bit of photography. Through my MA (Master's degree) work I became interested in art as a language and also one that can engage with audiences, which perhaps had a link back to my previous career in culture change. Things really started in my second year at university when I created a project called Love Carlisle. I didn't think the city was loved enough so I set about asking people what they loved and wanted to change about Carlisle. With the support of the council I set up a 'big brother' style diary room in a shop in the main shopping centre and asked people what they liked and wanted to change about the city on coloured post-it notes. In six weeks I had a massive level of engagement and collected about 4000 of these responses on post-it notes. The work then went on exhibition in the local art gallery, Tullie House, as an art installation.
I learnt that art is a creative business and that for me it had to have meaning. I also found that my public engagement work was still considered art, as there had been a question going around my head as to whether it was or not, as opposed to traditional art forms like drawings and sculpture. This type of pubic engagement became the work I have done mostly since my MA: public engagement projects, situation specific, mostly created on location using participant responses to specific questions, the responses mainly using handwriting, but also the use of film and photography. The projects have resulted in installations and exhibitions in galleries all over the world and two books.
The theme for my work is 'being human' in a range of situations. In 2011, I was an official war artist on the front line in Afghanistan, in 2013-2104 I worked in the area of dementia in partnership with Bournemouth University and the Alzheimer's Society and in 2016 I was artist in residence at Everest Base Camp for six weeks. I've also worked in the area of mental health with Nottingham University and a project about diary keeping with King's College London.
What is your current role?
I love the work I do, the residencies, the preparation and build up, getting funding for my projects, getting sponsors and supports beforehand, all of which can often take two or three years. I like being on location collecting something as simple and powerful as handwritten stories and have then taking these stories to audiences around the world. I'm currently planning a project in Antarctica working with scientists to collect and share their stories about this amazing place with the world. It's early days yet and am thinking of undertaking the project in 2020/2021.
The great thing about being an artist is the freedom to do what comes into your head but you also need to be disciplined and dedicated, and most of all, you need enormous self-belief.
What advice would you give to learners thinking about pursuing a career in the arts?
Give your art a chance to flourish but don't worry too much about the timing of it all, be patient. For some people it's the right thing to go to art college directly after school and for others, like me, to study art later in life.

Jo Bramley-Wright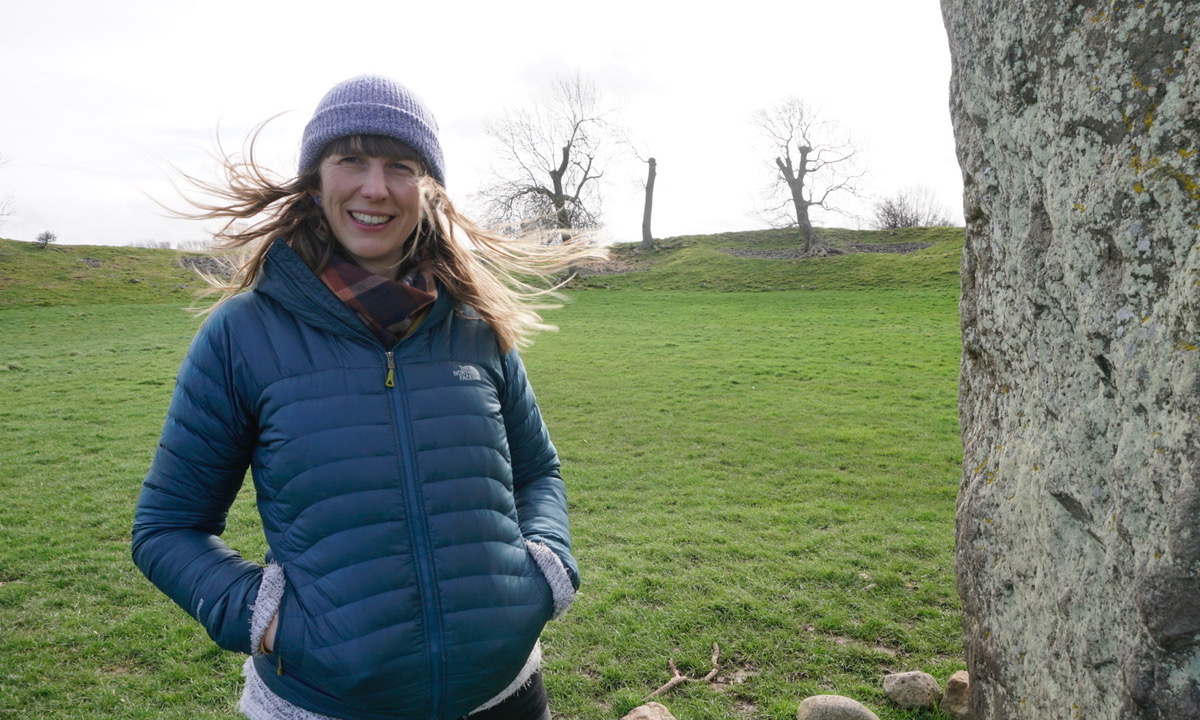 Name: Jo Bramley-Wright
Current Role: Project Manager, Eden Arts
University (or other): Leeds Beckett University
Degree (or other equivalent course): BA (Hons) Fine Arts
Where did you grow up?
I grew up just outside of York in a small village on an arable farm.
What were your interests at school?
I really enjoyed art at school, from primary age, and continued to do so throughout secondary school. It was a subject that I excelled at as well so I chose to continue with this for GCSE and then A-Levels. I enjoyed school in general but struggled with languages, chemistry and maths.  I tended to veer towards subjects that had a more visual or practical aspect to the learning process.
What did your higher education route look like?
In choosing my A Levels I centred these around Art and Design Technology (alongside English Literature) as I already knew at this point I was going to pursue art in some form through higher education. Having completed A Levels I applied to do an Art Foundation Course – a fairly conventional route into an arts degree – at the Leeds College of Art and Design. This was a fantastic experience as different elements of creative practice were explored including graphic design, product design, fine art, print making, sculpture, mark making, etc. It allowed me to distil my creative practice and specialise which informed my decision to pursue a BA (Hons) Fine Arts Degree. At this point, having been quite driven to reach the degree-level qualification, I still had no idea what would come after in terms of career!
I studied at Leeds Metropolitan University, now Leeds Beckett University, a course that lasted 3 years full time. I had offers from a few other universities but at this point I also had a part time job (in a snowboard shop) that I loved, and I continued with through my degree, so this informed my decision at the time. The course offered further opportunities to specialise (I focused on printmaking) alongside lectures in art history, group crits, regular tutor meetings and daily studio practice with a personal studio space throughout the 3 years (the best bit in my opinion).
After my degree show a lot of opportunities to exhibit arose, which I pursued with the body of work I had produced in my final year. I continued with my own practice (and continue to do so now) along-side a job working at a sign-writers, which gave an opportunity to be creative and work with my hands, but also learn some valuable administration skills. I then worked in a studio based arts and mental health charity for a number of years, beginning in a finance role which led on to a management and mentoring role. This organisation was in Huddersfield and served a wide community of people suffering with mental illness; partnering with NHS services and other local organisations to provide a workshops and mentoring to service users in the area.
What is your current role?
Which leads me on to my current role at Eden Arts. After a couple of years working in a ski resort in France (a bit of a diversion from the path so far but a valuable and enriching experience working for a chalet business) I decided to move to Cumbria and Eden Arts were seeking a project manager at the time. The majority of my time at Eden Arts has been spent leading the C-Art open studios and exhibitions event, a largely administrative role that involved coordinating over 100 different galleries and artists, working with partner organisations such as the National Trust and the Forestry Commission to create a directory of venues, workshops and interventions across Cumbria which allowed visitors to see a complete cross section of creative practice in the county. I have also worked on our other projects including the Winter Droving, a day festival in Penrith in October, the artists residency at the Old Fire Station, Penrith and other aspects of the company as well (https://www.edenarts.co.uk/). It is a dynamic and creative place to work with the majority staff focusing on admin/office based work to bring events to fruition, with additional site work and event work when projects are realised.
What advice would you give to learners thinking about pursuing a career in the arts?
My advice to learners thinking about pursuing a career in the arts would be if you enjoy it, pursue it through further/higher education (if this is an option for you) and remain interested and intrigued in what is going on around you. Try and gain some experience in organisations as this will inform the path you take while learning and afterwards. Visit as much stuff as you can- events, galleries, festivals- and keep your own practice going alongside this.

Jon Eastman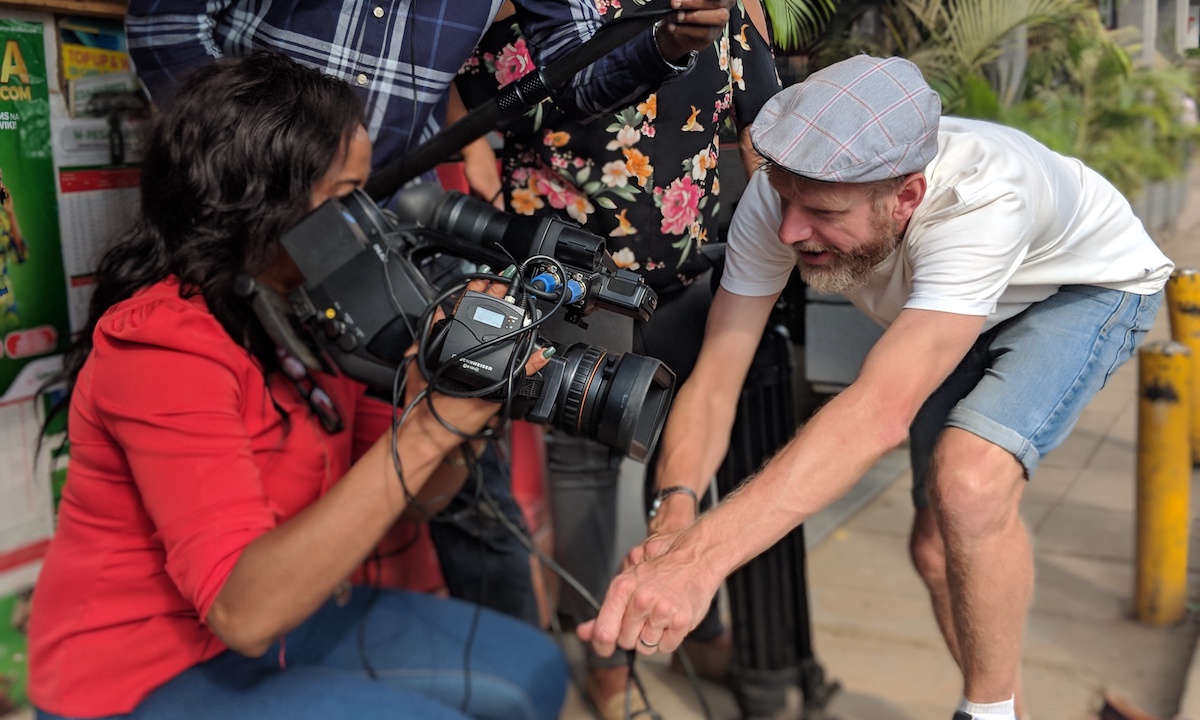 Current Role:
Series Producer, BBC Studios
University (or other):
University of Newcastle Upon Tyne
Degree (or other equivalent course):
Social Studies
Where did you grow up?
I grew up in Settle, North Yorkshire and went to Settle High School and Community College.
What were your interests at school?
I did A-levels in Geography, Economics and English.  I wished I could have done history as well as Geography but you weren't allowed to do both which is a shame as I love history now.  We didn't have any options to do Film or Media studies or even Sociology back then but I would have been really interested in those subjects too.
What did your higher education route look like?
I left school with no idea at all what I wanted to do but I knew I wanted to learn more about people and society so I chose Social Studies as my degree (it includes sociology, anthropology, population studies and some politics).
I didn't realise it at the time but I think the most important thing the course taught me was how to discuss and debate things and have confidence in my own opinions.  Working in TV you find yourself in meetings a lot of the time and have to be comfortable giving your opinion, talking in front of people and arguing for what you think is best – all skills I picked up at University.  I love Settle but by the time I was 18 I really wanted to live in a city and see more of the world so going to University seemed like the right thing to do – I've never regretted it as I learnt so much, met people I'm still best friends with today and had an amazing time.  Newcastle is a brilliant city full of really creative people.
I didn't realise I wanted to direct TV (and now digital) documentaries until I was in my late 20's. When I finished University I stayed in Newcastle and worked for three years in an office for a branch of the civil service. It was pretty boring work but it was really good for my organisation skills, dealing with the public and just understanding what the world of work actually is. I met loads of brilliant people and it gave me time to work out what I was really interested in and to realise I wanted to do something creative.
I moved to London in 2001, slept on people's floors for a few months getting experience as a runner on TV shows. Eventually I worked my way up to be a documentary Director at the BBC making shows for all the BBC's TV channels. The job took me all over the world and I made films about loads of different subjects – hospitals in South Africa, Vikings in Norway, robots in Japan and mummies in Egypt.
What is your current role?
Now I work for the BBC as a Series Producer which means I manage a team of directors and am responsible for delivering several films (and digital content) at the same time. This year I've made two series' for young African audiences and travelled to Nairobi to train up lots of documentary Directors in Kenya. I can't imagine what my career would have been like if it wasn't in the arts, but I'm pretty sure I wouldn't have met so many interesting people and I definitely wouldn't have had the chance to tell such weird stories.
What advice would you give to learners thinking about pursuing a career in the arts?
My advice if you're thinking of a career in the arts would be not to worry if it takes a while to work out what you want to do – it's better to try a few things and find out what you're interested in.  And read lots of news – people always want you to have an opinion about the world.

Lucy Stegalls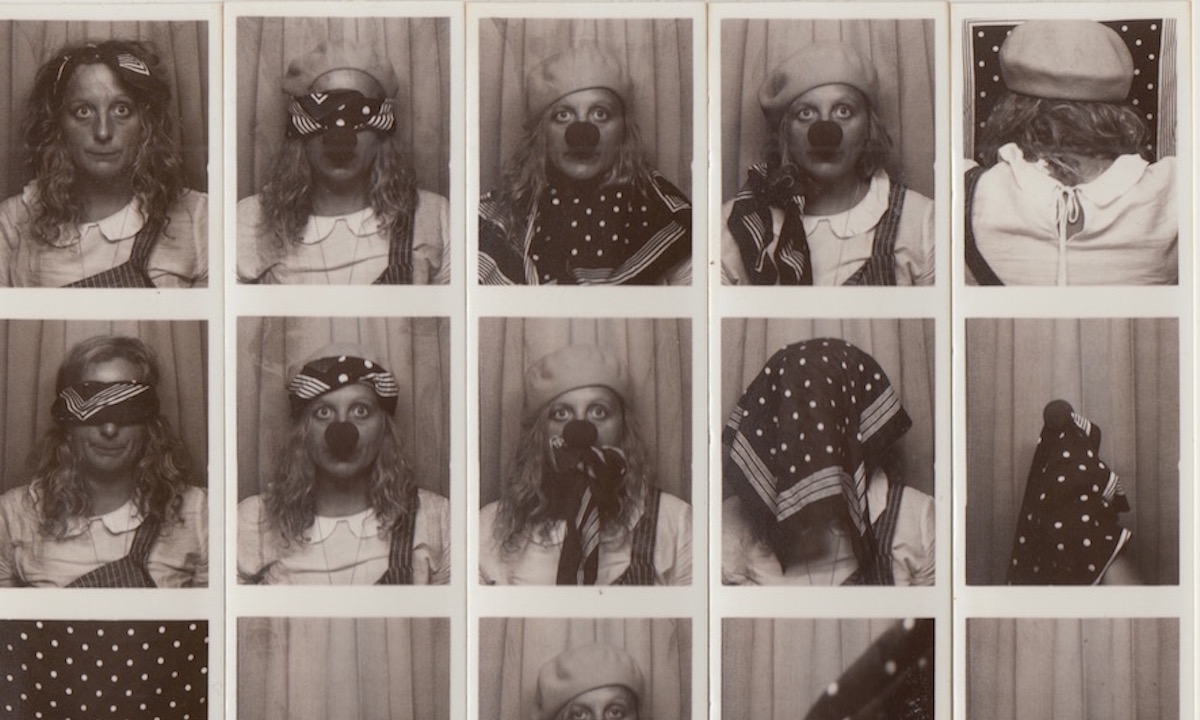 Name: Lucy Stegalls
Current Role: Visual Artist and Art Psychotherapist in training.
University (or other): Northumbria University (BA); Goldsmiths, University of London (MA)
Degree (or other equivalent course): MA Fine Art Textiles
Where did you grow up?
I was born in Sussex but moved to Belgium when I was one and a half. I lived there tillI was fifteen then came back to the UK where I went to school in Dorset.
Where were your interests at school?
I came back in the middle of my GCSE's, my Spanish was so poor (my teacher in Belgium used to show the same video over and over)  that I was given the option to either do eight GCSE's or add pottery as the 9th. I hated the school (all a bit of a shock moving countries at fifteen) but I loved pottery. The teacher I had was wonderful, calm, encouraging and generous. The studio was a safe haven a magical place to be and make.
I went on to do an A-Level in Pottery, History of Art History and an As in French. In retrospect, the DT teacher desperately wanted study that. Perhaps I should have done that instead of history? What I really wanted to study was psychology but it was not an option at the school I was at.
What did your higher education route look like?
It was my art teacher that suggested going on after school to do a foundation course. He helped me to take the pictures and prepare for the interview. I got into Camberwell and Falmouth. I chose Camberwell seduced by the bright lights. I loved it.
After that I ended up in Northumbria University in Newcastle. It was not really a choice – one of the tutors there had seen my work and asked what I was up to. I had not got into Nottingham University – which was my 1st choice – so I decided to go to Newcastle. Retrospectively, I probably should have thought about this a bit more. I really wanted to study in Edinburgh, I tried to transfer in my 1st year but that didn't work out. In the end it worked out well and I came out with a 1st class degree. In the middle I went to Toronto in Canada: a strange experience but I had one really genius tutor there.
I then went on a few years later to do an MA in Fine art Textiles at Goldsmiths that I got a full AHRC grant for. This was the course recommended to me on my foundation course that I, for some reason, had decided not to do.
What is your current role?
I am now a practising visual artist, I have also this year began training part time to become an Art Psychotherapist. For the past 15 years, I have been working collaboratively with diverse groups people in the UK and further afield (Africa, Argentina and Germany). I have undertaken commissions for partners including The National Portrait Gallery, The Photographers Gallery (London), Kent Libraries and Archives, Turner Contemporary (Margate) and Gasworks (London). I currently run regular sessions for Kettles Yard (Cambridge), Cubitt Gallery (London) and The Whitechapel Gallery (London).
Recent projects include: a commission with Wysing Arts Centre working with staff and patients at Papworth Hospital, exploring and experimenting with new ways to reinsert the floral and celebrate the sentient non-clinical aspects of care; and Varosi, a six-month residency in ex-Greek Cypriot working men's club in Palmers Green exploring the value of being a temporary stranger in a community, both collaborating with communities to find new ways to experience and see themselves and and their environment.
I am currently growing a collection (#Ooh0) of 266 (the number of objects collected by the last Pierrot in Paris relating to his art) loosely circular 'Relational Objects' (Lygia Clark). They are a mixture of things sourced or co-created  with groups (currently Kettles Yard, Spitalfields Music), other artists (alive and dead) and friends, etc. The collection is now the basis for my workshops and outreach. The idea is that this then is a frame/way to share ideas, materials, things between different groups of people, to reduce waste (reuse) and to grow a slow shifting relational archive. The collection is still in its infancy. To track its progress and share as I go, I use the Instagram hashtag #Ooh0.
I often work with Museums and collections. Currently, I am collaborating with residents in North Cambridge and the collection at Kettles Yard. Four times a year we co-create for the wider community an intervention or surprise. Our next iteration is #Ooh0 Double Lipped. It will centre around conversation, vessels and pouring. This event stems from the groups' fascination with the double lipped glass rinser that belonged to Jim and Helen Ede.
I also co-run The Saturday Museum (TSM): a collaborative project with George Moustakas. TSM is an itinerant, mobile museum. TSM explores alternative models of participation and is interested in connecting people locally, nationally and internationally. The way it works is by intuitively starting a FLOW on a theme. These themes emerge because they reflect a present concern of TSM. The FLOW acts as a flexible frame; a soft structure; a play space; allowing for something haptic and collaborative to evolve. FLOW's are always triangular – a combination of lived experience, digital dialogue and physical output. Within each FLOW there is space for variation, accident and  the unexpected.
What do you enjoy about your current role?
What I love most is working with people in relation to each other and the environment. I love that every day is different and I have, over the last 15 years, got to meet the most wonderful array of people, all of whom have taught me something about myself and the world. I have also been able to travel and work with artists across the world in America, Africa, Germany and Argentina.
What advice would you give to learners thinking about pursuing a career in the arts?
As for words of wisdom. I won't lie it can be tough making all the bits add up and making a living. My advice is be open, be friendly and be flexible. Try everything once, just say yes. Things tend to go in peaks and troughs, don't give up and trust there will be a surprise just round the corner. What I will say is if you love it, do it. I don't regret a minute of it and my life is all the richer for the people and experiences I have had long the way. Good Luck.

Meg Robinson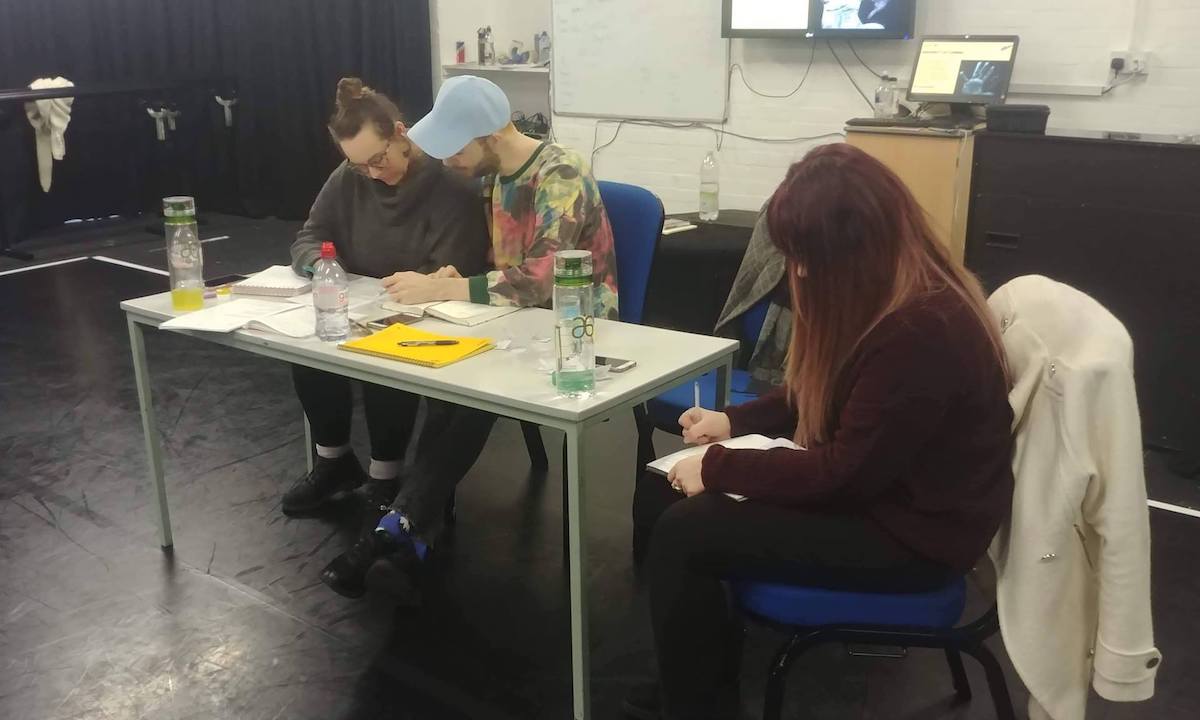 Current Role:
Freelance Director
University (or other):
University of Cumbria
Degree (or other equivalent course):
BA(Hons) Dance Performance and Drama Performance; MA Directing
Where did you grow up?
Growing up in a small town on the edge of the North Yorkshire Moors, I never imagined that I would end up studying, living and working in Carlisle. Truth be told I didn't even know where it was, potentially like many others on the mention of a city called Carlisle, I believed it to be somewhere in Wales. Coming from a family of teachers and farmers, a career in the arts wasn't exactly how you would have expected me to land, however my family are incredible supportive and growing up each visit to my Grandparents ended with 'we'll be seeing you on Emmerdale in no time' (the pinnacle of acting to a retired farmhand from Scarborough).
What were your interests at school?
The love I feel for performing arts has grown and shifted three times, just as I have through childhood, youth and adulthood. Perhaps this is a coincidence or perhaps it's interesting to note. Dance was my first love, beginning as many others do in a ballet class aged three, this was the love that shaped my childhood and stayed with me four nights a week, as an escape from days filled with science lessons. In my late teens, this love shifted from dance, to acting. Potentially as a result of an incredible A Level drama teacher, potentially as a result of a realisation that choosing dance as a career requires an insane level of physical fitness, a commitment seventeen-year-old me was not willing to make! The final shift was from acting to directing. Whether a coincidence or not, directing entered my life towards the end of university, a time when you are constantly changing and developing. Just as I was working out whether to choose acting or directing, I was working out who I was.
What did your higher education route look like?
I feel incredibly lucky to have attended a comprehensive school that specialised in performing arts. Given the small town I grew up in and the vast catchment area, this was nothing but pure luck, because of this, I was able to take both dance and drama at GCSE, an option that wasn't available at many schools (and sadly because of government funding, is no longer an option even at that school). I can't remember choosing to go to university, only choosing which one. Looking back, I wonder if this was a decision I made so early on that I've forgotten the memory or if this was so expected from us at school that I didn't question an alternative option. Initially I applied for predominately drama school courses, all of which I was rejected from bar a self funded £10,000 foundation course at LAMDA, which safe to say, was not within my financial reach! Rather than accepting my place at a university I was unsure of, I took a year out. During this year I performed in ten amateur productions across the county including two simultaneous pantomimes' that resulted in me burning my hand before the matinee show, a quick trip to A&E and making it back on stage for that evening's performance!
I made the decision to continue to study both dance and drama at university, which brought me to The University of Cumbria and subsequently Carlisle. This course appealed to me as it was a joint honours that equally balanced the two art forms. As I progressed through this course, I worked with professional visiting directors and choreographers as a dancer and actor, however any opportunity to branch out and try another art from within this (and there were quite a few chances) I chose directing. As fate would have it, my university started a new Masters programme the same year I graduated, this Masters was in directing. At the risk of sounding like a cliché, the rest is history! My Masters was hard I can't deny that, potentially being catapulted into an intense Masters degree after a performance-based degree was bound to have its obstacles! I took every opportunity I could within this; using the university facilities to produce a show outside of my academic timetable and observing and learning from the visiting directors working with the undergraduates. This year was the hardest year of my time in education but also the most rewarding. My theatre company Shakespeare Switched built its foundations during this year, originally intended to be a one off show named 'Shakespeare Switched' we are now a registered Community Interest Company who have been running for two and a half years.
What are you currently working on?
Shakespeare Switched is currently working on Lavinia, an adaptation of Titus Andronicus that refocuses the story on the character of Lavinia and within this explores feminine and masculine energies. We are currently in research and development for this and will be performing a rehearsed reading at The Carlisle Collective Fringe. Since graduating university I have worked as a Youth Theatre Director for Elektronika which has given me the opportunity to participate in the National Theatre's Connections Programme, which sees youth theatres and schools all over the country perform 10 brand new commission plays in partner theatres such as The Traverse in Edinburgh. I have also taken on small directing roles at The Hidden Doors Festival in Leith and with Cumbrian based company, Word for Word Theatre. An exciting project I'm currently working on is as one of the Creative Director's for The Carlisle Collective Fringe, which is a new festival bringing talent from all art disciplines across Carlisle together.
What advice would you give to learners thinking about pursuing a career in the arts?
My advice to anyone considering a career in performing arts is only do this if you are totally in love with the idea of being an artist. If you are willing to work in a café 40 hours a week, go home and send off applications, give up all of your free time to work on projects that might not see a financial return, then you might just have a shot. It's hard, it is so hard and along with the glamour of it all it, is the reality that you will be applying for 3/4 jobs a month, being rejected for 99% of these and that no one is there to motivate you other than yourself but my god will it be worth it. Get to know people, I'm sure you've all heard the phrase 'it's not what you know, it's who you know' and that's true, but that's not how some perceive that phrase to be, it's not 'only the rich kids with famous parents that do well' it's about networking, travelling across the country month in month out to attend workshops and see shows, that's how you make this work.
My final bit of advice, support others, always, always support others.
Want to know more? Explore creative opportunities and resources below:
Fancy studying a creative courses at University? Check out the links below to explore creative courses from our HEI partners: