Access to HE students from Furness College had the opportunity to visit the University of Cumbria's (UoC) Lancaster campus last Tuesday. Our Graduate Intern for the Furness Area, Lucy Agar, accompanied students on this visit.
On Tuesday 30th November, Access students from Furness College spent the day at the University of Cumbria's Lancaster Campus. The day was split into an introductory session, two subject sessions and a student finance talk. Students were able to explore the campus, find out about what UoC has to offer, and ask any questions they had about the university, courses, and how to finance their studies.
The day's focus was around Nursing and Psychology, with students splitting into groups to attend their chosen session. Our Graduate Intern, Lucy, accompanied those interested in Nursing and they received a talk from faculty staff about the course structure, the four fields of nursing and vast range of jobs that each field of study can lead to, followed by the opportunity to see the excellent facilities UoC Lancaster has. The Institute of Health benefits from two types of high-tech simulation wards, a mock ambulance, and a home set up for practicing work in the community. Students were shown how technology is used to simulate symptoms and diagnose different illnesses, and enjoyed trying the equipment for themselves to find out about how it will help them in their future careers.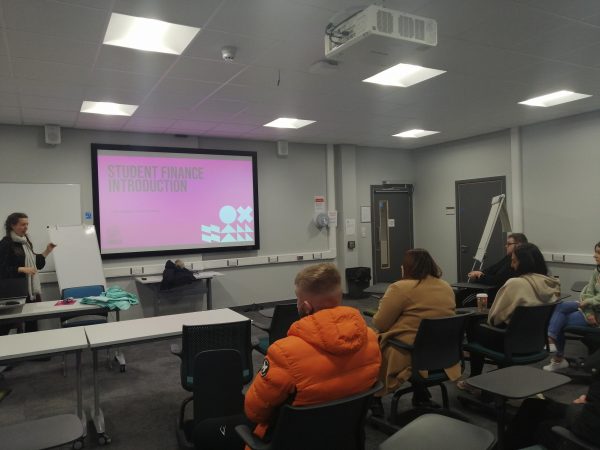 The outreach team from UoC rounded up the day with a finance talk which broke down all the fees, grants, and loans available when studying as an independent student.
When reflecting on the day afterwards, Lucy said, 'It was a great opportunity for students to visit the amazing facilities that UoC has and be able to picture themselves studying as a future nurse. It's always really beneficial to get a feel for the campus and facilities in person, to decide whether it's the right choice for your HE experience.'
Find out more about studying Nursing and upcoming Open Days at the University of Cumbria here – or check out our Events page for more healthcare-related events.