I went to a campus university, the University of York, which suited me, but it's important to weigh up the pros and cons of a city and campus university and decide what's best for you.
Campus university 
A campus university has all its main buildings and facilities located within one area, with a lot of students living on campus. 
My experience of a campus university had lots of benefits. Accommodation was guaranteed to students in their first year on campus, as well as students that wished to remain on campus in their later years. The halls of residence were within easy walking distance to many of the amenities on campus, which meant I was able to sleep in, as lectures were only a 5-minute walk from my accommodation block. 
The campus was very green with playing fields for sports and lots of trails nearby for walking and running. The campus always felt safe, with security and help services available 24/7. 
Living on campus I felt that there was a nice student community, which helped me settle in, as all your friends were close by, and this made socialising really easy. Most societies hold their events and activities on campus so it meant you could easily attend and get involved. 
The campus was located on the edge of York, about a 40-minute walk or a 15-minute bus ride, this for me was a pro and a con. It was relatively easy to get into town as buses were regular (although not 100% reliable) and it meant you could save more money as you weren't always tempted to go grab a coffee/ go shopping! The cafes and gyms on campus were cheaper than in town, however there was limited choice.  
I used to work in the city at weekends, which meant I had to pay to get the bus and had a longer commute to work. The one benefit of this was that I could separate my job and being immersed in the city with my life at university, which I quite enjoyed as it gave me space away from my studies. Living on campus, can sometimes make it hard to separate your social life and your studies. 
A few examples of a campus university are: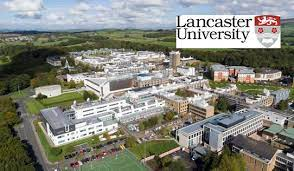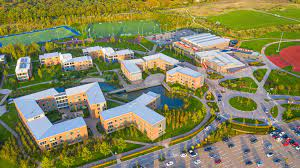 City university 
A city university will have a central hub but then many of its buildings will be scattered around the city and surrounding area, meaning that students will often have to travel across town to attend lectures. 
City universities also offer accommodation for students, but this is often located throughout the city, rather than in one central place. You will have access to libraries and buildings that are part of the university, but you may need to use public transport to travel between them.  
Being surrounded by the city comes with lots of perks, including having a wide range of shops, entertainment and leisure facilities on your doorstep. You have more opportunitiesy to immerse yourself in the city and its culture, including mixing with a range of people, who aren't predominantly students.  
If you want to explore areas outside the city or different parts of the city, you normally have better transport links at a city university, including metros, undergrounds, buses and trains.  
It's much easier to spend money in a city, with so much to do and see, as well as more expensive prices! However, it better prepares you to budget and without the bubble of a campus university, you become more independent.  
A few examples of city universities: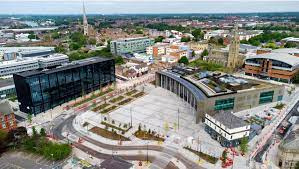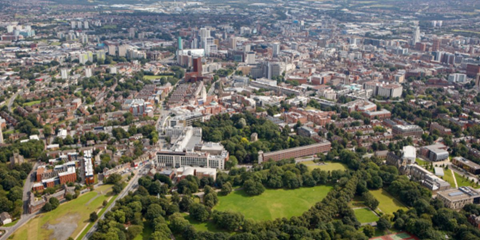 Picking the best option for you 
Make sure you weigh up the pros and cons of city and campus universities but remember that these are generic and are different for each university! For example, compare 2 city universities – one with its buildings relatively closer together (to feel more like a campus) and one with its building far apart – they would give very different experiences. 
Attending open days and visiting the cities of your university choices will help you decide which is best for you! 
If you have any questions about choosing a university, chat to us on Discord or email us at hellofuture@cumbria.ac.uk.