Our Cultural Trips are the perfect opportunity for learners to take part in new experiences whilst exploring educational pathways in the subjects they're passionate about. On February 17th 2020, we took a group of learners from Carlisle, Eden and West Cumbria to visit a local financial technology company – here's a little look into what we got up to!
During the first part of our Media Arts Trip Package, we took 9 learners to visit our friends at theidol.com: insurance comparison specialists and product developers based in Penrith. Some of their key projects include 'Compare the Market' and 'GoCompare' (admit it, you sang it too…).
Getting to know eachother…
We arrived bright and early on a Monday morning, greeted with a warm welcome from theidol.com team, colourful walls and our very own name badges. After initial introductions and finding our bearings in the open-spaced events room, we kicked off our first activity of the day.
The morning largely consisted of getting to know a little bit more about theidol.com as a company, and their team dynamic. Our eyes were very quickly opened to their modern way of working, and the growth of their company through the years. However, the team at theidol.com also got to know us through a quick game of human bingo. With a bingo sheet full of different facts, we were tasked to find as many people as possible with talents such as reciting a poem, or someone who had a birthday in the same month as you! This was important in setting us up for the smaller group work that was to take place later in the day.
Getting to know about careers at theidol.com….
Human Bingo over, we then took part in 'Careers Speed-Dating' with various members of theidol.com team. With five different departments situated on different stations, we had five minutes to ask the team members as many questions about their role as possible before rotating onto the next station. We had the opportunity to talk to staff members such as the Marketing team, Finance Director and Business Analysts, asking questions such as: What do you do? What is the best part of your job? Is this something you've always wanted to do from a young age?
Whilst gaining experience in networking with employers, it was also a great opportunity to learn about the ins-and-outs of their roles. At this point, we had already learnt a lot about the variety of careers at theidol.com, the pathways taken to get there, and how the departments work together to support the running of the company.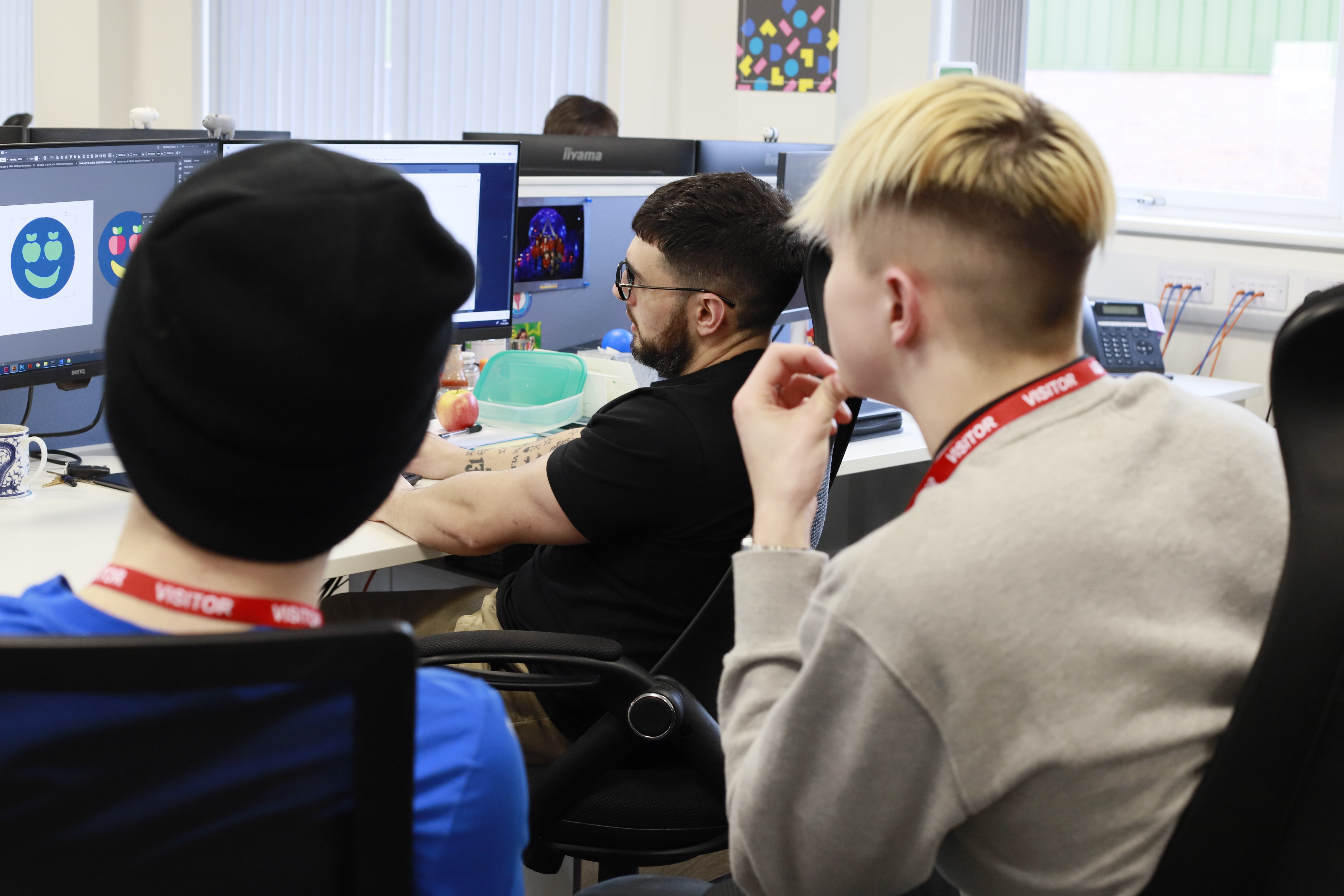 The Hackathon
Now it was time for the main act: The Hackathon! After being split into smaller teams, we were asked to create a technical solution and marketing campaign for a technical problem. Both teams were given three possible topics, but after much deliberation, they both decided to tackle the following issue: How can we decrease the negative effects of social media overuse? A key element of the activity involved working effectively as a team and contributing ideas to eventually present in their pitch to theidol.com team who judged their final pitches.
After an hour of discussing, planning, strategizing and developing– our two teams had their products!
Orpheus: A built-in system that notifies you after an hour of active usage; offering advice encouraging users to take a break.
Tanana: An app designed to reward users for taking part in outdoor activity
Awards were offered to both teams, congratulating them on the effectiveness of their audience targeting, creating a marketing plan and the quality of their solution. Overall, both teams gained valuable experience in pitching, presenting, idea creation and team work – they even got the chance to work with theidol.com's graphic designers to develop their own logo!
Learning about HE journeys
Towards the end of the afternoon, learners got the opportunity to take part in a Q&A session hosted by theidol.com. We were able to learn about how and why members of theidol.com landed a career there, including stories from current apprentices. They offered their insight into what they studied at school and sixth form or college, why they decided to join theidol.com and any twists and turns they overcame along the way.
This underpinned some of the learning from the entire day, where learners had expressed how:
You can change your mind in career options

There are plenty of jobs available at theidol.com
While others felt they'd taken great value in being able to share their ideas, and gain experience in creating ideas through the Hackathon challenge!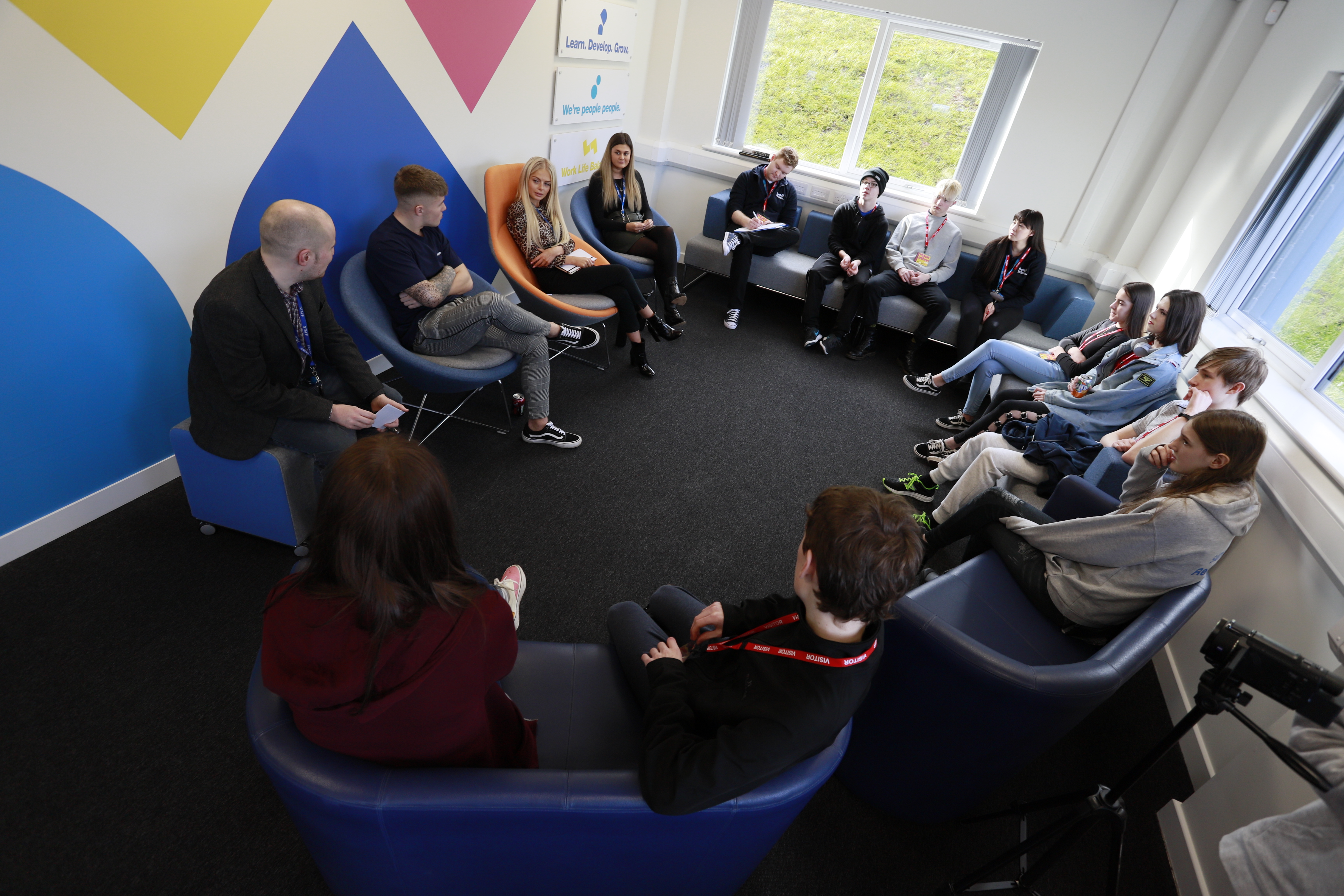 Want to read more about what we got up to? You can check out this article published by in-Cumbria.
You can learn more about theidol.com via their website or social media channels:
F: @theidol.com T: @theidolteam I: @theidol.com
If you have any queries regarding this trip, feel free to message our team via our website!