One major part of our programme is our Cultural Trips, which provide learners with the opportunity to explore different subject areas and therefore visit many different locations around the country. On Friday 21st February, as part of our Motorsport package – Alex, Jamie, Jack and Mark took a group of learners from across Cumbria to visit the National Centre for Motorsport Engineering at the University of Bolton.
It was an early start from Workington, Carlisle and Barrow to head to Bolton, a first time visit for the majority of the group! Arriving at the centre between 10:30 and 11:00am, we were greeted by a collection of rare and elite race cars, and it is fair to say that learners quickly gelled due to their shared amazement. There was a range of McLaren cars, from Formula One to a very rare McLaren P1 racing car (1 of 29), a Seat Rally car, a Marussia F1 car and a former land speed record car. The learners even got to sit in two of the McLaren racing cars and take pictures – which provided an exciting start to our Motorsport experience!
For the next portion of our day, we were stationed at tables to receive some workshops. The first one was a practical insight into electronics, and it as great to see some of the older learners supporting the younger learners that were attending. All were able to gain an insight into the fundamental understanding required at the higher education level of this topic. This was provided in an exceptional location – amongst the cars and with a view of the workshop where the university were working on other cars and projects.
After this, we were taken for a tour around the rest of the facility, which provided us all with further understanding about what it would be like to study a Motorsport Engineering course at the university. Other sections included: the workshop rooms; the lecture rooms and the wind tunnel.
After an exciting morning, it was time for a lunch and a recharge before the afternoon ahead – giving us more time to admire the cars! After lunch, we had another workshop, delivered by one of the university students – this time focusing on Materials. Here we got to see the equipment used to shape materials including carbon fibre, as well as an insight into how student projects used these materials – having made things ranging from oven trays, to car bonnets. This session provided a great opportunity to ask a student and a student ambassador delivering the session about their experiences of university life and the course itself.
Approaching the end of the day, we got to find out more about the wind tunnel, which moves air around the vehicles. Therefore, we were given the opportunity to see it in use to exemplify the importance of aerodynamics in Motorsport, and how it actually works. It is safe to say that this is a large and expensive piece of equipment – so to actually see it in use was a unique opportunity.
To conclude our day, we had a Q & A session with university staff, so that advice could be shared with learners directly. Alex noted that a key piece of advice from the staff was to seek out work experience in this subject if you are interested in pursuing it further. It was great to see learners interact with this portion of the day as it showed that they had gained a lot from the experience as a whole. Visiting this institution provided the learners with a real insight into the variety of careers and the progression routes available in Motorsport.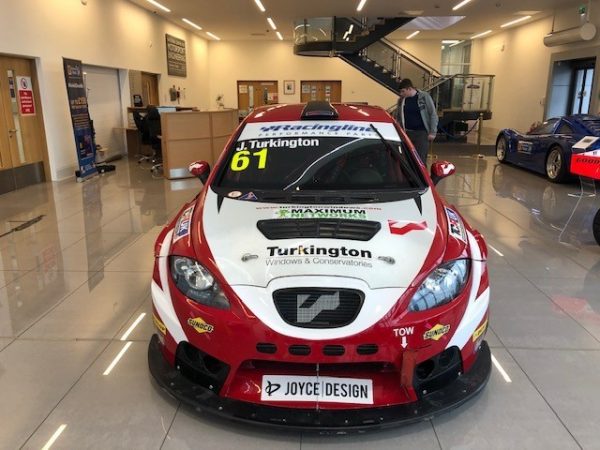 If you want to find more information on the National Centre for Motorsport Engineering and what you could study here, please visit: https://www.bolton.ac.uk/
In the meantime if you have any questions or want to check in on any updates, please visit our website (www.hellofuture.ac.uk) and social media channels (@hellofutureccop). You can also get in contact with us directly by emailing hellofuture@cumbria.ac.uk.