In March 2019, we worked with a group of learners from St. Bernard's Catholic High school in Barrow-in-Furness, who expressed an interest in the environment and climate change.
Over the course of 3 days, we worked with the learners to complete their Bronze Arts Award by making a sculpture made from recyclable materials collected from the school and their local community. The learners created a 'whale' named Bruce; representing plastic pollution in our rivers and oceans.
The Arts Award is designed to inspire young people to grow their arts and leadership talents, and can be achieved at 5 different levels.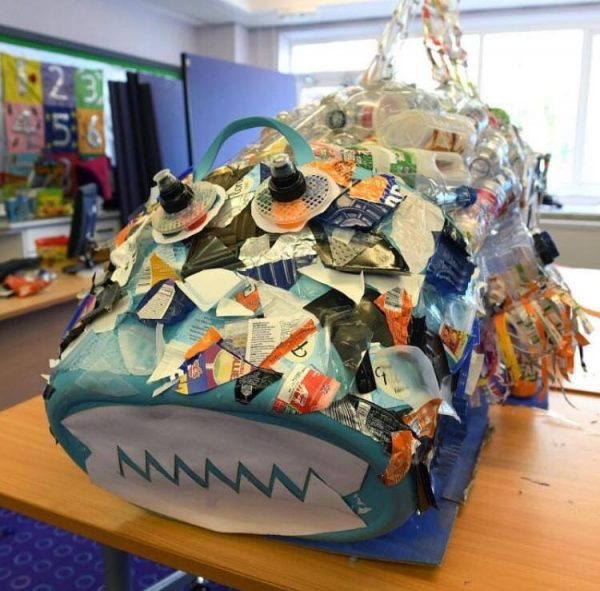 The learners created the whale with help from professional artist Nick Greenall and took the opportunity to present Bruce to members of the senior leadership team at their school. This led to conversation with their head teacher, Mr Croft about future environmental sustainability within the school. Bruce is now displayed in the school library to promote and encourage recycling.
You can also read an article detailing the project, written by the North West Evening Mail.