Have you ever wanted to see behind the scenes of your favourite artist writing and recording their music? Well that's what we've been up to!
After an expression of interest from some of our Beacon Hill Community School learners in Aspatria, we designed and ran a project looking at different aspects of the music industry. We worked in collaboration with Sunbeams Music Trust and professional local musician J Lewis to produce Write, Record, Release.
Based in the Sunbeam Music Trust studio, the project enabled the learners to collectively write, record, and produce their own song over the course of a day. The learners were shown the abundance of career and study options within the music industry, highlighted by the personal Higher Education (HE) journeys of J Lewis and project coordinator Pete Ord.
Learners were able to chat with J Lewis on the way to the Rheged Centre, a local media and arts venue, about what opportunities there are when you study music production at university…
access to recording equipment, 'more hands on learning' and 'doing something you love and are passionate about every day'.
We began the day with a song writing workshop, in which the learners chose the genre and theme of their song whilst working with J Lewis and Pete to create lyrics and a chord structure. They then had a short jamming session and were able to pick up the basic chords of their song on their chosen instruments. Some of the learners had never played an instrument before, but by the end of the session they were all playing competently and cohesively, and were ready to record! The song consisted of piano, bass, electric guitar, drums and two vocalists, and is titled 'Skyline'.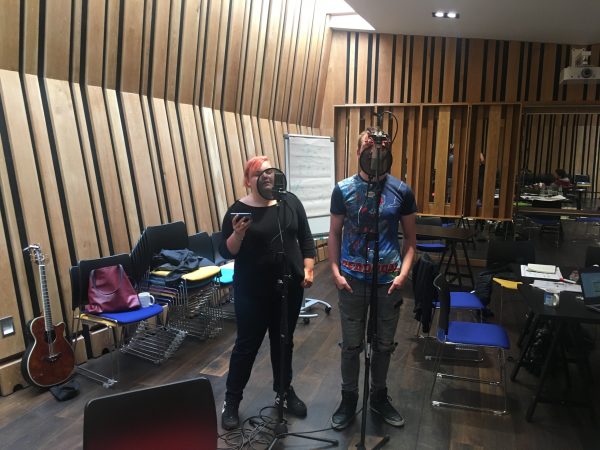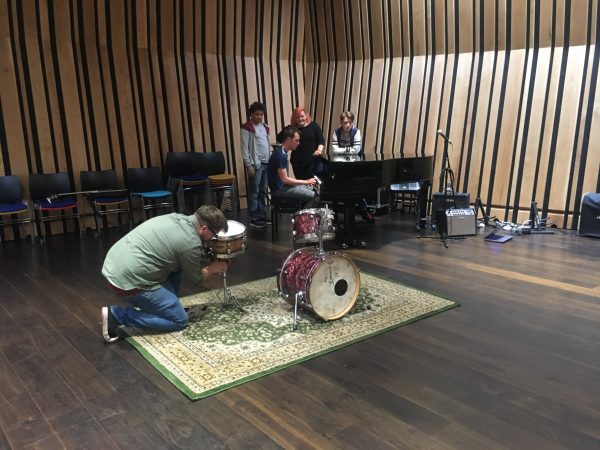 Learners engaged and asked questions to Pete after he opened up about his experience of studying musical production at higher education and the doors it's opened for him in his current career, in which he is now lecturing in Community Musical Outreach at Leeds College of Music.
Reflecting on the project, some of the stand out comments we received from the learners were:
I think I want to go to university now…to study musical production. I think I'd really enjoy it.

This has been so much better than I thought it would be. I feel really confident in myself now, so thank you for that.
If you want to find out more about how you can take your passion for music and the arts further, check out the work of the Sunbeams Music Trust on Facebook or Twitter. Alternatively, you can contact a member of the Hello Future team via our website.