All You Need to Know About the UK's Answer to the Erasmus+ Programme
The government have launched their replacement for the EU's Erasmus+ programme: The Turing Scheme. £100 million will be made available for Higher and Further Education institutions to provide opportunities for at least 35 000 students to go on exchange programmes to other countries for a study or work placement. Institutions will be able to apply to the scheme for funding that can then be used to support students living abroad. The first participants will embark on their international adventures in September 2021.
The scheme takes its name from the eminent WWII code-breaker and mathematician Alan Turing, who helped to innovate the principles that have led to the creation of modern computers and Artificial Intelligence. Sadly, his achievements went largely unrecognised during his lifetime due to the covert nature of his work and the ingrained homophobia of the UK government. Now he is honoured in many ways, with the Turing Scheme paying homage to his internationalism. You may have heard of him from the 2014 film The Imitation Game starring Benedict Cumberbatch and Keira Knightley – go check it out if you haven't watched it!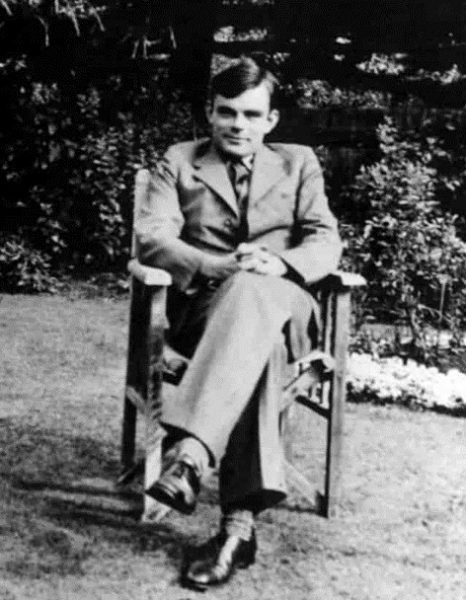 (Above) Alan Turing, the code-breaker and computer scientist who is now the namesake of the Turing Scheme
The government has stated that the scheme will have a focus on widening participation. All institutions that are applying for funding need to demonstrate exactly how they are going to support widening access in their bids. There is also going to be funding available for people in vocational education and training as well as Further Education and schools. This means that the many benefits of travelling internationally and living in a brand new country can be experienced by a wider range of students!
The Turing Scheme is designed to have a more 'global' approach than Erasmus+, which mainly focused on countries in the EU, so funding will be available for participants to live anywhere in the world. Exchanges will not just be based around studying but will also include work placements, so that participants can have as much choice as possible about where they go and what they do.
Currently, organisations are due to start applying for a share of the funding in March, and so application processes for prospective student participants are still being ironed out. However, keep an eye on what your institutions are saying, and definitely check out the Turing Scheme website here, which has all the latest information and a newsletter you can sign up to so that you can keep up to date.
So, what do you think about the Turing Scheme? Do you think studying or working abroad would be something you'd be interested in doing? Let me know your thoughts on our 'Chat With Us' page here, I'd love to hear from you!
(Written by Rosa, Graduate Intern for West Cumbria)