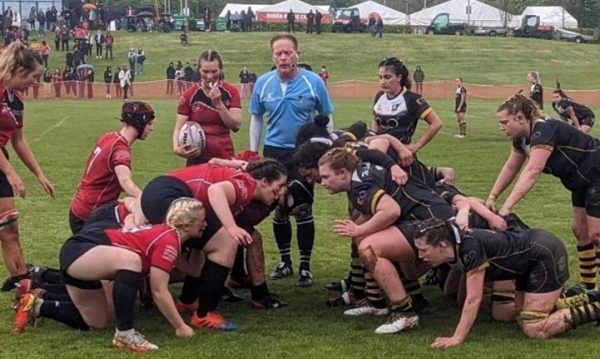 The positive experiences I gained from playing rugby were also coupled with difficult experiences involving the negative impact of gender stereotyping. Playing a sport that has historically been dominated by men meant that ridiculous, yet unfortunately still prominent, stereotypes impacted my experience. Often both myself and my team had to fight harder to prove ourselves and prove our ability. For example, the stereotype that women's rugby isn't as entertaining as men's because women aren't as strong, fast, or skilled as men. Even if this wasn't explicitly mentioned, it was clear that implicitly some people felt that it was the case. For example, if the men's and women's teams were playing at the same time, the men's team would often get to play on the main pitch with the women's team playing on pitch two. Or, if the men's and women's matches were played on the same afternoon, the women's match would often be played first, followed by the men's match as a grand finale.  
Off the pitch these stereotypes were also widely felt. For example, when popular men's matches were played such as the men's Six Nations, pubs on campus and in the city would show these matches. However, often when the equivalent women's matches were played pubs wouldn't show these matches as much. I remember I went to a pub with some of my teammates to watch one of the women's Six Nations matches. The pub wasn't initially showing the match but when we asked to put it on, they were more than happy too. However, when a group of people came into the pub asking to watch a men's football game that was also on, the women's match was quickly turned off. I could have chosen multiple examples similar to this where women's rugby or women's sport in general was overlooked in favour of showing men's sport.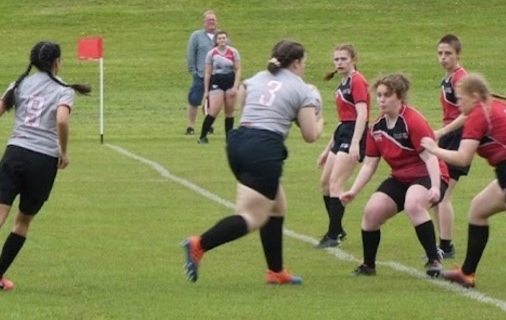 To some people the incidents described above might not seem like a big deal. However, if situations like the ones I described continue to happen it creates the impression that women's rugby is second best to men's and further reinforces the gender stereotypes described above. By moving women's matches to less convenient pitches or not showing women's matches in bars and pubs it means that people aren't exposed to the talented players and entertaining matches that women's sport provides. This always made me question how people can really say that women's rugby isn't as good as men's if they haven't had the chance to actually watch women's matches.  
The stereotypes that I experienced made me keen to work with young girls to encourage them to play rugby. While I was at university, I led rugby outreach sessions with a local primary school. This involved my rugby team working with young girls to expose them to women's rugby, something that wasn't available to me at school. It was a rewarding experience getting to see young girls and boys learn rugby skills together and enjoy themselves. The sessions also meant that young girls could see that women can play rugby and we could encourage them to take part in whatever sport they want regardless of gender stereotypes.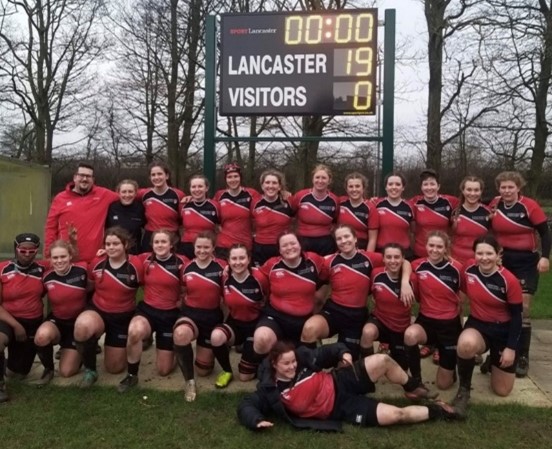 The perception of women in sport is changing and gender stereotypes are becoming less prominent. Joining a rugby team was the best decision I made while I was at university. I would encourage anyone to try a new sport or pursue a sport that has historically been dominated by men. Rugby taught me to challenge the stereotypes about women in sport and promote women's sport whenever I can. If anyone has any questions about my experience or women's sport generally, email hellofuture@cumbria.ac.uk.