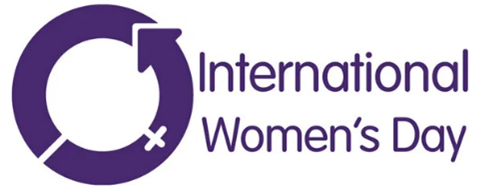 International Women's Day (IWD) is a global day, held on March 8th, to celebrate the social, economic, cultural and political achievements of women. The day also marks a call to action for moving towards gender parity. 
It began in 1911 to celebrate women's achievements, educate and raise awareness for women's equality and call for positive change. If you're interested in the history of IWD then click here 👉 IWD: The History
We must remember that International Women's Day is not exclusive to the Western world – it highlights and attempts to tackle issues that are facing women across the globe, such as the lack of female bodily emancipation, illiteracy and second-class social standing in countries like India and exclusion of women from peace tables in the African political sphere. There is unfortunately a seemingly endless list of gender injustices around the globe; and it is the efforts of things like International Women's Day that seek to challenge that. 
2023 Theme: #EmbraceEquity 
This year, the global campaign theme is #EmbraceEquity. Equity is the recognition that everybody has different circumstances, and that we all need different amounts of resources and opportunities needed to reach an equal outcome. If you want to understand more about the meaning of equity then follow this link 👉Equality VS Equity  Embracing equity is about believing, valuing, and seeking out difference as a necessary and positive element of life and to understand the journey required to achieve women's equality. You can learn more about the theme here 👉 #EmbraceEquity
For more information on international women's day, visit their website, 👉 International Womens Day
Our Work 
Here at Hello Future, we're working to support females' aspirations and self-confidence. Through our girls' strategic project, we hope to work with some of our partners such as BAE Systems, Kendal College and Edge Hill university- to name a few! We hope to myth-bust some gender stereotypes and help work towards gender parity by inspiring and supporting more girls with their next steps. This will be done through partner projects and our social media and blogs. For more information about our work check out our website 👉Our Impact & Knowledge Exchange – Hello Future
What does International Women's Day mean to our team?  
"I think it's important we celebrate the achievements of women and continue to work for a world where both genders are treated and considered equal. Having studied Chemistry at university I have an interest in myth- busting gender stereotypes in STEM and increasing the number of women in STEM careers. 52% of girls and young women aged 11 to 21 believe STEM subjects are seen as more for boys. (Girls Attitude Survey 2021) and having noticed the lack of female lecturers and role models in the field I want to work to change this. IWD helps inspire women and encourage discussions that work to discredit these stereotypes." Ellie, Graduate Intern 
"For me, International Women's Day is a chance to celebrate the achievements of women around the world and reflect on where we are and what we can do for future generations of women. Personally, I find many women inspirational; from celebrities such as Selena Gomez who is a strong advocate for mental health, to political figures such as Michelle Obama who champions better education and healthy living for those who need it most. However, I'm especially inspired those I'd consider to be my 'everyday' heroes, like my sister and my best friend, who always listen, support, and cheer me on when I need it." Rachel, Marketing and Communications Officer 
"From a male perspective, I see and celebrate International Women's Day as a monumentally significant event of the year. I've always felt the concept of a role model can transcend the sexes; I've had many people in my lives I would deem as female role models, my favourite teachers (who were women) at school inspired me to pursue the subject I loved and nurtured my learning environment, and strong and inspiring women such as my mother continue to support me and be an inspiring aspect of the world I inhabit. Studying English & History opened my eyes to a wealth of curricula that delves into and represents the most impactful and seismically important figures in feminist history and literature. Even from learning about the Suffragist and Suffragettes' movements, people back then and unfortunately people now may still condemn their actions and tactics. I cannot fathom condemning anyone for fighting for their socio-political liberty and equality and I feel International Women's Day celebrates not only the history of female liberty, but also the modern day, fourth-wave feminism that still celebrates and strives for a better world for women." Ben Braidwood, Graduate Intern 
"International Women's Day for me is a day for everyone to look at how far we have come in terms of gender equality and celebrate these successes. However, it is also important to think about how far we must go and working together to work out ways of achieving this. Personally, I am passionate about increasing women's participation in sport, and increasing awareness of women's sport generally. So on International Women's Day I like to think about the successes of women's sport in the past year. This ranging from record breaking attendance figures for women's football matches such as over 87,000 people attending the women's Euro's final at Wembley, to the RFU proposing a new maternity policy providing support for women meaning they can be a mother and a rugby player. Despite this focus on women, it is important for people of all genders to come together on International Women's Day to champion the successes of women and practice allyship in advocating for equal rights." Georgia Moore, Graduate Intern